X Convocatoria de Ideas y Proyectos de Empresa, organised by the Oficina de Transferencia de Resultados de la Investigación, Vicerrectorado de Transferencia e Innovación Tecnológica
21/10/2016 The second AtréBt HUMAN award, a 500 euros prize, was given to the CAST project, coordinated by Bárbara Eizaga Rebollar and David Levey. This initiative is based on the introduction of an interactive computer-assisted English speaking test to assess candidates' oral proficiency, in accordance with the Common European Framework of Reference for Languages (CEFRL). Taking advantage of state-of-the-art technology, the test would not require an examiner to be present.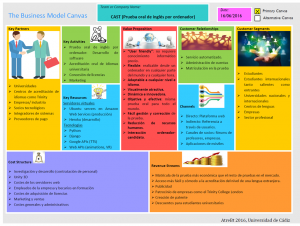 The SEMAÍNEIN group, the Conjunto Arqueológico Baelo Claudia, Quorum Libros and Cadena SER, 2014 HUMAN awards.
04/04/2014 With the awarding of these distinctions, which reward transfer in the field of Humanities, the University of Cadiz culminates the Semana de las Letras.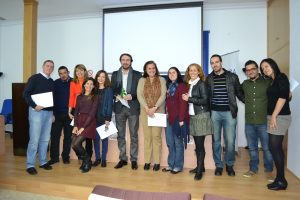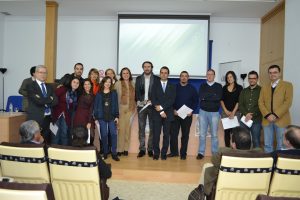 The University of Cadiz presented at the Faculty of Arts and Human Sciences the 2014 HUMAN Awards, prizes promoted by the Dirección General de Universidad y Empresa, in collaboration with the Faculty of Arts and Human Sciences and the Unit of Scientific Culture and Innovation (UCC+i), which aim to recognize the work that institutions, companies, and researchers carry out around the transfer of knowledge in the field of Humanities.